As the Westmoreland Broadband Program progresses, it is important to keep the public and stakeholders informed.
From industry news and updates to events and broadband-related resources, Westmoreland County wants to provide the community with information to stay current on what is happening in the broadband industry.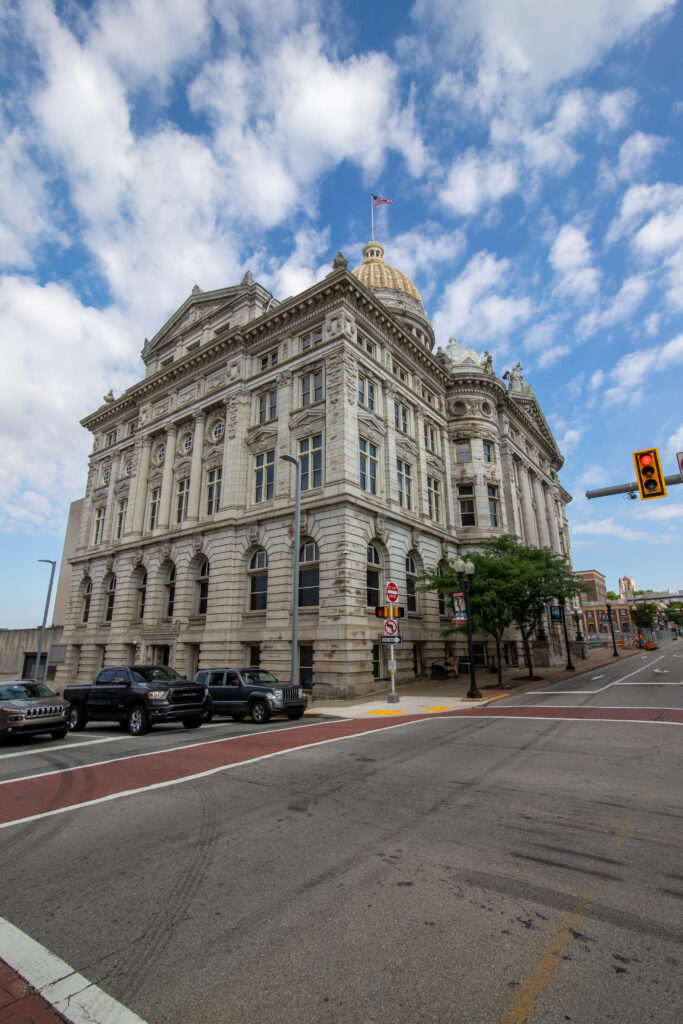 Who is leading the Westmoreland Broadband Program?
Westmoreland County Commissioners and Westmoreland County Planning & Development are leading the program with guidance from a taskforce of core community leaders, who provided the foundation for the Data Collection & Feasibility Study.
How much does the program cost?
The study recommends a budget of at least $43M for total project costs to deploy fiber infrastructure to the unserved locations identified, of which up to 50% of the total project cost may be supported by Internet Service Providers (ISPs).
What type of funding will Westmoreland County receive?
The County anticipates using funding from its existing American Rescue Plan Act (ARPA) budget, potential grant awards and expects that it will partially be supplemented by ISP partners who will also invest their own funds into projects through the competitive proposal process.
What are Connectivity Opportunity Areas?
Connectivity Opportunity Areas represent areas that are top priorities for access to new service due to little or no access to mobile or fixed broadband. This data, when cross-referenced with sociodemographic factors and planned expansion projects, will allow Westmoreland County to direct targeted investment.
Is my address in a COA or new service area?
What is an Early Action project?
Early Action projects are unserved locations that were prioritized for quick implementation based on a detailed evaluation of fieldwork and survey responses determining a high need for service in those areas.
When will home or business get better internet access?
Residents and businesses within the county will have the opportunity to connect to newly deployed infrastructure at different times. Factors that affect when new services might be available in a certain area include the geographic location of the area in question, as well as the awarded ISP's internal process for deployment. The County recognizes that bringing broadband to unserved areas will be an incremental process and that ISPs will be working area by area. Updates on deployment plans and construction progress will be made available at westmorelandbroadband.org.
What should I do if I can't afford internet for my home or business?
If you cannot afford internet for your home, the Federal Communications Commission (FCC) has put a program in place to help ensure that households can afford the broadband they need for work, school, healthcare, and more called the Affordable Connectivity Program (ACP). Eligible applicants can receive up to $30/month as a direct-to-consumer rebate that can be applied to any plan where the provider is an ACP participant. Information on how to sign up is available at https://westmorelandbroadband.org/affordability/
What is the difference between unserved and underserved?
The Federal Communications Commission (FCC) currently defines high-speed internet at 25 megabits per second (Mbps) download and 3 Mbps upload, which is not adequate given the speeds required for today's needs such as teleworking, conducting schoolwork, and managing social connections. For the purposes of this program, underserved and unserved are defined as follows:
Unserved – Locations with no access to wired internet service at speeds that meet the FCC threshold of 25 Mbps download and 3 Mbps upload, meaning the Internet connection is slow and unreliable or nonexistent.
Underserved – Locations where Internet service is at or above the FCC threshold but with no access to wired broadband service at speeds of 100 Mbps download and 20 Mbps upload, leading to slow or unreliable service.
An Internet speed test evaluates the speed and quality of a device to the Internet. Click the button below to check your Internet speed.
Check your internet speed by clicking here: