Westmoreland Broadband Program
Westmoreland County is taking definitive steps to ensure that all its residents and businesses have access to reliable and affordable high-speed Internet.
The Westmoreland Broadband Program was developed to identify Internet gap areas and to work with Internet Service Providers (ISPs) to begin deploying infrastructure to reach communities in need of broadband.
The next steps for the program were announced at a Press Event on January 19, 2023. For highlights of the event, select the link below.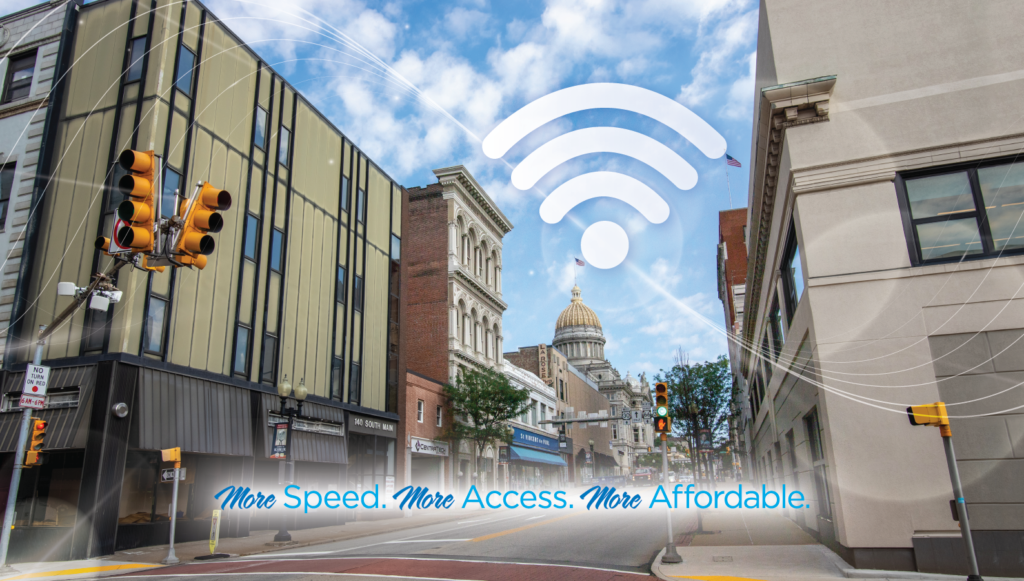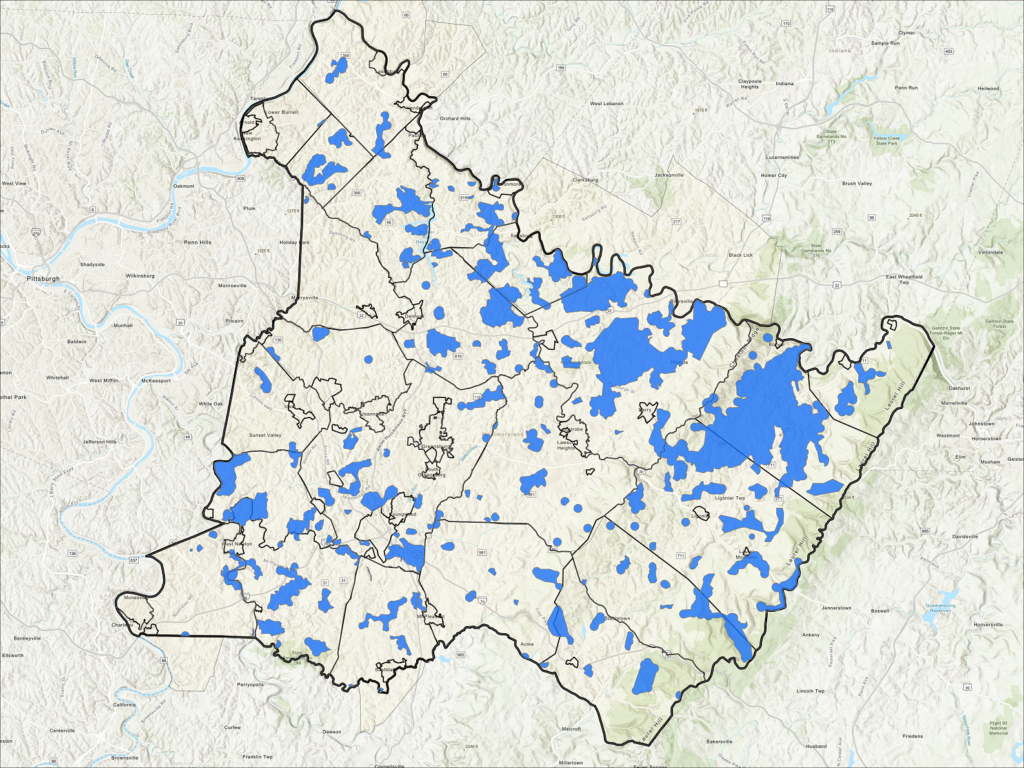 Connectivity Opportunity Areas (COAs)
The data collected in the field and from the public survey helped to identify locations with poor or no broadband connectivity that are within the new service areas also known as Connectivity Opportunity Areas (COAs). This information will help the County make informed decisions to expand broadband based on known gap locations that are truly unserved.
Find out if your address is a new service location by clicking the button below.
The recently-completed Broadband Data Collection & Feasibility Study is a critical first step in developing future broadband infrastructure improvements and securing or dedicating funding. The findings will help to inform the next steps in bridging the digital gaps in Westmoreland County. 
Broadband or high-speed Internet access allows users to access the Internet and Internet-related services at significantly higher speeds than those available through "dial-up" services. Hover over the boxes to get more information on how broadband works.
Community and Stakeholder Engagement
Community engagement was key in raising awareness about the study, fieldwork, and promoting the survey. Westmoreland County partnered with local leaders and stakeholders to help with messaging and to engage underrepresented populations such as senior citizens, low-income and rural residents, and other hard-to-reach communities. Several communication tools and resources were provided to stakeholders and the public to share the survey and information about the project. 
The primary goals of the communications strategy for survey participation included:

"Our biggest issue is speed and the lack of capacity for multiple simultaneous use."
"I wish I could get better affordable internet, I actually have been looking into it. The connection is so slow, it takes a long time to just load a page."
"We need internet in our area. Doing school from home during COVID-19 was a challenge and I feel my kids suffered from the lack of internet in our area."